Amerpol Enterprises, Inc., established in 1947, is the oldest Polish-American travel agency in Michigan and one of the first agencies in the United States to specialize in services to Poland and Eastern Europe.

A member of ARC, IATA and the Polish American Chamber of Commerce Michigan, AMERPOL is a longtime licensed agent for all major airlines, tour operators, cruise lines, hotels, car rentals, parcel and cargo shipping companies, money transfer services and others. 

AMERPOL is a well recognized expert in custom designed trips as well as special interest programs for individual and group travelers from universities, religious institutions, clubs and organizations wishing to visit and explore the unknown or already famous European destination. 

With a wide selection of travel options, dedication to excellence and deep knowledge of the most common European destinations, AMERPOL will make your vacation unforgettable. 

In addition to travel and tours, AMERPOL provides excellent international transport and logistics services. We specialize in air and sea parcel delivery  to many coutries such as Poland and other Eastern European countries as well as automobile, motorcycle, snowmobile and container shipping to all European sea ports. 

AMERPOL offers assistance with various types of forms and applications for privately owned and governmental institutions.  AMERPOL also offers translation service from Polish and Russian into English and vice versa; all translated documents include notary certification and apostillle if necessary.

Contact or visit our office. You will come as a stranger and leave as a friend. 

Tour Testimonials ..............

Discover the most beautiful and  interesting places in Poland

Exclusive Tours to Poland  Tours to Europe Air Tickets to Poland   Air Tickets to Europe  European Vacation Vacation to Poland Meditorinian Cruises European Cruises  Tours to Russia  Tours to Eastern Europe

>>>>>>>>>>>>>>>>>>>>>>>>>>>>

>>>>>>>>>>>>>>>>>>>>>>>>>>>>

>>>>>>>>>>>>>>>>>>>>>>>>>>>>

The  Many Faces of Poland

Magnificent tour of Poland

Explore the culture and tradition

​14 days/ 13 nights

                Dalmatian Paradise  

Admire well-known masterpieces

 11 days / 10 nights  

The Pilgrimage to Poland

 Beautiful journey to the most holy 

and beautiful  places in Poland. 

11 days / 10 nights

>>>>>>>>>>>>>>>>>>>>>>>>>>>

Domestic and International Travel Since 1947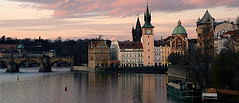 Contact us : 248.743.2660